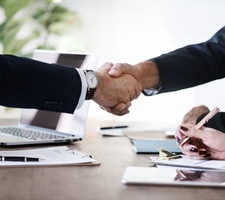 What to Expect at Closing
Buying or selling a house can be a stressful experience. There are so many things to think about!
My clients often have questions about what to expect at closing - Here are some of the things which I get asked about most frequently.
Do I have to come to Closing?
Most of the time all of the buyers and all of the sellers will attend the closing at the Attorney's office. It is possible to arrange a "remote" closing or to use a Power of Attorney so that someone else can sign on your behalf. Make sure that your agent and the attorney know ahead of time if that's your plan so that the correct arrangements can be made.
Who else will be at Closing?
In North Carolina all Real Estate Closing transactions are completed using an attorney and will usually be completed at the Attorney's office.
At a typical closing you will see the buyers, the sellers, the closing Attorney, and both Real Estate Agents. Your Real Estate Agent does not have to attend but they usually do so that they can offer advice and ensure that the transaction runs smoothly.
Sometimes other associated professionals - for example your mortgage lender may also attend.
Because of the confidential nature of your finances and some of the closing documentation you are not required to be in the same room as the other party for the closing. If this is something that you are particularly concerned about you should make arrangements to ensure that you have a separate time or location for your appointment.
What should I bring to Closing?
Buyers and Sellers should make sure to bring their Photo ID to closing.
If you have had a recent name change which may affect the paperwork at closing make sure the Attorney knows ahead of time so that the correct names appear on the paperwork.


Buyers (and sometimes Sellers) will have a payment to make at closing. Attorneys almost always require that money to be wired and most commonly this is done ahead of the actual closing. Because of concerns around scams you should be EXTREMELY CAUTIOUS when you wire your funds and ensure that they are sent correctly to the Attorney's bank account. DO NOT accept information about changes to wiring instructions without confirming with the Attorney and check with your Agent and Attorney if you have any concerns about the wiring instructions you receive. Personal checks and envelopes full of cash are unlikely to be accepted for a Real Esate closing!
How long will closing take?
Closing will usually be a quicker process for Sellers than for Buyers.
Sellers have a smaller packet of documents and can usually expect a 15-20 minutes process. Buyers usually have a larger packet including mortgage paperwork to complete and will likely spend about 30-45 minutes at closing.
The Attorney will usually give a brief explanation of each piece of paperwork and you should ensure that you understand each item you sign.
What can go wrong at Closing?
In the vast majority of cases closing runs smoothly. All parties to the transaction have provided all the information ahead of time and any questions about the parties or the property have been answered before you get this far.
It is, however possible for a deal to fall apart even at this late stage. Disputes around repairs may come up or some detail about the physical property may be disclosed which should have been disclosed earlier.
Careful planning and research ahead of time is always wise but it is also good to be aware that nothing is FINAL until the closing is complete and the deed recorded.
What happens after Closing?
Even after the paperwork is signed the sale is still not complete.
The Attorney will still need to arrange for the deed to be recorded and commonly you should not expect to receive the keys to your new home until this is complete.
After Recording is complete the keys will be released to the Buyer and the Attorney will dispurse the funds to the Seller... Congratulations the transaction is final!


All closings and all Real Estate transactions are different so make sure that you get up to date and reliable information from a Realtor and/or an Attorney as you work through your sale or purchase.


If you're looking for a Realtor to work with you through every step of the process give us a call. We work with Buyers and Sellers throughout the Charlotte Metro Area.
Check out our reviews here... Our Clients LOVE us!!
Call/Text/Email Any Time
Real Estate Advice, Local Knowledge and SO Much More!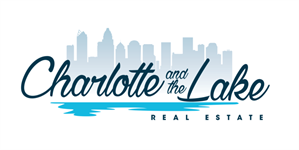 louise@charlotteandthelake.com
PO Box 481487, Charlotte NC 28269

Louise Norton
(704) 408 0733
louise@charlotteandthelake.com
PO Box 481487, Charlotte NC 28269
More Helpful Hints