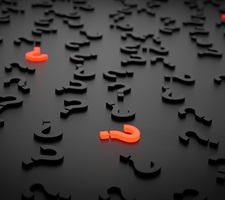 For Sale By Owner - Why Not?
If you live in the Charlotte area and are thinking about selling you've likely you have heard that inventory is very low and in some parts of the city it's definitely a 'seller's market'.
The question you may be asking yourself is - 'Why don't I just list the house as a 'For Sale by Owner' and save myself some money on commissions?
So why hire a Realtor? What can they do that a owner can't do for themselves?
Real Estate Agents in NC have to been licensed by the NC Real Estate Commission which has a stringent education process which requires that all agents not only pass their initial licensing exam but also participate in a mandatory continuing education program. Agents who are Realtors, like our Agents at Charlotte and The Lake Real Estate are also members of the National Association of Realtors which has it's own stringents standards for ethics and education.

Hiring a qualified Agent to represent you in what is a complex and sometimes challenging process will help you make the very best deal and help protect you from some common mistakes which may cost you money and offset the savings you expect to make on commissions.

1. How's your marketing?
How does the Red and White sign you picked up at Lowes that says "For Sale by Owner" look in your yard? What does it say to people who are looking to buy?
I work with many buyers who are not interested in working with FSBOs. They are concerned that the seller is might be penny pinching or difficult to work with.
Often buyers who do want to work with FSBOs expect to see a reduction in price reflecting the seller's saving in buyer's agent commissions. It's not much of a saving if you have to give it away!
How sure are you that you've prepared your home properly for showings?

What do you know about pre-inspections or home warranties?

How do you plan to give buyers access to the house and how safe is that option?

If you plan to accompany all potential buyers - will that put them off?

2. How's your understanding of Real Estate Law and the paperwork?
If you aren't represented by an agent it is important to know that the Buyer's agent will probably won't provide all the forms you need, nor will they be willing to advise you on what the correct steps in the process will be. The Buyer's agent represents the Buyer and even if you have agreed to pay them a commission on the sale they do not represent you or your best interests.
In my experience on the buyer's side of an FSBO deal I have frequently been asked "Am I doing this right" and "What does this mean" and except in the most general terms I cannot do much more than suggest that the seller consult either their attorney or hire their own agent.
Questions that come up often involve
Property Disclosures,

Due Diligence Fees,

Due Diligence repair requests,

Closing statement pro-rations

The meaning of specific terms in the contracts.
3. What if something does go wrong - do you know where you stand?
Understanding the various choices which both you as the seller and the buyer have during the process can be complicated if you don't have experience.
Making sure you understand what happens if the buyer pulls out of the process at the various stages of the transaction is important (and again you should not expect the buyer's agent to explain this to you.)
Do you understand what would happen if the buyer changes their mind two days after signing the contract?

What if the buyer walks away on the day of closing - what happens then?

What if the buyer insists on you doing various repairs - can they do that - do you have to comply?

What if you change your mind and decide you don't want to sell?
How can our Experienced Agents help?
It's very tempting today to think that you can 'google' the solution to every problem but if you've ever tried to google some of the common real estate terms you'll know that it isn't that simple!
Laws change (and are different from state to state), terminology may be open to interpretation (and used in different ways in different states), and some questions like "Should I stage my home to sell it" will dump such an avalanche of information on you that you won't be any the wiser!

Our Agents can provide expertise and advice based on their experience in the local market!
We have the answers to your Real Estate questions and we've had experience in so many of the situations that we can give you a balanced list of pros and cons for each potential solution

We can provide detailed market information to help you correctly price your house for a quick sale - or prepare you for how long you may have to wait should you decide to list at a higher price

We have access to up to date Real Estate forms

We can explain the various terms in the contract

We are neighborhood experts and know vendors who can help with repairs and inspections

We can explain the difference, for example between an appraisal and a survey or the due diligence fee and the earnest money.

We know when a situation is unusual enough that they need to seek the advice of an attorney.

We have the experience and expertise to help you negotiate a deal which works for you.

We can prepare you for what to expect at every step in the process

If you hire us as your Listing Agent we represent YOU!

Why take a risk with such a major transaction and add more stress to the process of moving?
Homes sold using a Realtor consistently command higher prices and we can give you much needed peace of mind as you navigate this complex process.

Thinking about Listing your House for Sale?

Call, Email or Text - Any Time to schedule a free, no obligation consultation.

Louise Norton
(704) 408 0733
louise@charlotteandthelake.com
PO Box 481487, Charlotte NC 28269
More Helpful Hints