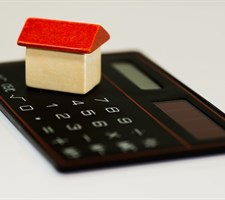 Quick Guide to Closing Costs for Buyers
So, you've decided to buy a house? Congratulations! There's a lot to think about and finding the right place is only part of it!

By now you've hopefully spoken with a lender and figured out how much mortgage you'll qualify for. You've likely also discussed down-payments and closing costs and lenders are obliged to share information with you about the full list of expenses you may encounter when buying a house.
However - I still get a lot of questions from buyers, even those who've bought and sold several properties about how much they can expect to pay in closing costs and what those closing costs are for.
It's important that you understand the costs and that you budget for them.
Some sellers, especially new home builders will offer buyers help with their closing costs which is helpful if you don't have a lot of savings put buy. It's helpful to know that you can always ask for a contribution from the seller toward your closing costs as part of a purchase negotiation. Charlotte and The Lake's agents can help you navigate that negotiation process and advise you how to build closing costs into a purchase offer if that's important to you.

Here's a look at some of the costs which you need to be prepared for:

Before making a loan on a property the lender will want to be sure that there is sufficient value in the property. Appraisals are ordered by the lender and usually cost the borrower around $400-500.
All sales in North Carolina must be completed by an attorney. Attorney fees will vary so check before deciding which attorney to use for your closing.
In addition to their regular transaction fee there may also be charges for other miscellaneous items - for example for wire transfer fees or overnight mail if applicable.

Your lender will require that you have an opening balance in your escrow account. The escrow account is a "pot" of money which you will contribute to monthly during the life of your loan and which is commonly used to pay your home-owners insurance and property taxes.
The lender wants to be sure that there are sufficient funds available to pay when those bills arrive and so will ask for a prepayment amount to be paid at closing.
Some HOAs charge a 'joining' or 'transfer' fee or require that new owners make a 'capital contribution'. This will be paid at closing. You may also have to credit the seller an amount of pro-rated HOA dues if they have paid in advance.

Inspections and/or Survey
If you decide to have a survey on the property you are purchasing this cost will usually be paid at closing. Some inspectors will also allow you to delay the cost of your inspections until closing.
This is an admin fee which you will pay directly to your lender. The amount will vary from lender to lender and this is a great reason to shop around and talk to more than one lender before deciding on your loan.
Mortgage Insurance - or PMI
Depending on the amount of your downpayment you may be required to pay mortgage insurance. Make sure that you discuss this with your lender and understand your options.

If the seller has prepaid Property Taxes you will have to credit them for the number of days which you will own the home.
In Charlotte Mecklenburg where property taxes are paid in arrears this will happen near the end of the year. At other times the buyer will receive a credit from the seller for Property Taxes for the number of days which they have owned the home.
The buyer is responsible for paying the cost of recording the sale at the register of deeds. This is generally around $100.
If you are using a loan to make the purchase then your lender will require that you buy title insurance. In addition it is common to choose to also purchase owners title insurance. This is a one time payment which protects your ownership interest in the property you buy.
As a very general rule of thumb Charlotte and the Lake Real Estate usually recommends that clients should expect to pay around 3% in closing costs but this will vary so it's important to be aware of what amounts you may have to pay. If you are using a mortgage your lender must provide specific estimates of what your closing costs may be in the form of a 'Loan Estimate' but it's important to make sure that you understand the various individual items.
**This is not intended to be an exhaustive list of every type of cost which you may see included at closing so it's important to make sure that you ask your lender and Realtor about what other items you may expect to see**
Call/Text/Email Any Time
Real Estate Advice, Local Knowledge and SO Much More!

Read Recent Reviews HERE

Louise Norton
(704) 408 0733
louise@charlotteandthelake.com
PO Box 481487, Charlotte NC 28269
More Helpful Hints