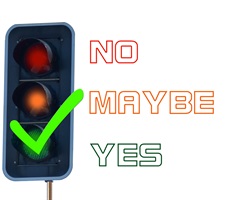 Understanding Due Diligence Fees
When you agree to a contract to purchase or sell a house in North Carolina it is usual to include a Due Diligence Period and Due Diligence Fee in the offer. It's important that both buyers and sellers understand what these terms mean so that they can negotiate the best deal on their sale or purchase.
The Due Diligence period is a period of time during which a buyer can terminate the contract for any reason. There is no standard amount of time for a Due Diligence Period (DDP) it is negotiated between the parties before an offer is accepted.

The Due Diligence Fee is also part of the negotiation. There is no standard dollar amount for the Due Diligence Fee (DDF). The fee is paid as soon as the contract is signed and if the buyer does decide to terminate then the seller can keep the DDF. If the buyer continues with the contract the DDF is credited back to them at closing.

For Sellers:



Extended Due Diligence Periods and low Due Diligence Fees are not attractive to sellers so in most cases they will push for short periods and high fees.

At Charlotte and The Lake we advise our Seller clients to be realistic about how much Due Diligence Fee to expect based on the condition of their property and the amount of competition from buyers.

Insisting on a very high Due Diligence fee may be a red-flag for some buyers and insisting on a very short Due Diligence Period may be unrealistic for buyers to complete their Due Diligence items.
For Buyers:
Charlotte and The Lake's agents advise our our Buyer clients to make sure they check with their lender how much time they will need to complete appraisal and loan approval as this will vary from lender to lender. This information is crucial when negotiating a Due Diligence Period as buyer's need to be fully approved by their lenders before the DDP ends.

Buyer's also need to plan to complete all their inspections and negotiate any agreement for the seller to complete repairs prior to the end of the Due Diligence period.

The amount of Due Diligence Fee offered will commonly be a reflection of how motivated the buyer is for a particular property.
When the market is competetive and inventory is low, then DDFs tend to be higher as Buyers try to make an offer which is attractive to Sellers.

We advise our clients to be realistic about how much they can afford to lose on a DDF as they also will have to pay inspection and appraisal fees which won't be refundable if the contract is terminated.

What should Buyers to do During the Due Diligence Period?

1. Qualify for Loan
2. Appraisal
3. General Inspection
4. Additional Inspections
Lead Paint

Termites (Wood Destroying Insects)

Radon

Mold

Septic Tank

Pool

Others as recommended in General Inspection - ex. Crawl Space, HVAC, Structural
5. Survey
6. Confirm School Assignments
7. Check Commute / Traffic
8. Visit Neighborhood and Local Community

If based on these inspections and investigations - or for any other reason - the Buyer wants to negotiate with the Seller for changes in price, dates or to complete repairs then they should do that as soon as possible.

The Standard NC Purchase contract states that the Due Diligence Period will end at 5pm on the last day of the DDP. Before that time it is important that any renegotaion of the contract is complete and that renegotiated terms are signed by both the buyer and seller.
Work does not need to be completed before the end of the DDP but agreement on any work to be done needs to be signed by that time.

If the Buyer has decided to terminate the contract they need to send a signed Termination to the Seller prior to the 5pm deadline or they will also lose their Earnest Money Deposit.

Correctly understanding both the Due Diligence Period and the Due Diligence Fee will help both buyers and sellers to negotiate a contract which meets their needs and expectations.
Have Questions about Due Diligence?
Our Experienced Agents have the Expertise to Guide You Through the Process.

Louise Norton
(704) 408 0733
louise@charlotteandthelake.com
PO Box 481487, Charlotte NC 28269
More Helpful Hints