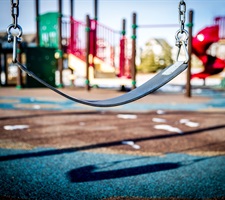 8 Fun Facts about Parks in the North Mecklenburg area.
1. There are 37 parks listed in Mecklenburg County's North Region
2. There is no charge to use the facilities at the county's 6 Dog Parks
3. You can learn all about Birds of Prey at the Carolina Raptor Center at Latta Plantation Nature Preserve
4. There are more than 18,000 acres of parkland in Mecklenburg County.
6. There are currently 49 miles of Greenway in Mecklenburg County including the McDowell Creek Greenway which links Huntersville and Cornelius.
7. You can launch your boat on Lake Norman at Blythe Landing Park in Huntersville.
Charlotte Mecklenburg Parks offers an incredible number of facilites and an exciting range of activities. Check out their main website HERE

Louise Norton
(704) 408 0733
louise@charlotteandthelake.com
PO Box 481487, Charlotte NC 28269
More Helpful Hints