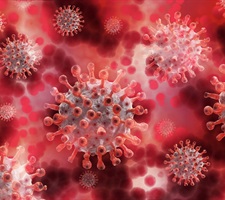 Selling during the Coronavirus Pandemic
Every part of our life has become more challenging during 2020 and selling Real Estate is no exception. Inevitably many of those who were planning to sell have put their plans on hold but as it has become clear that we are likely to be affected by the pandemic for many more months now is a good time to think about revisiting plans to sell and developing a strategy to ensure a safe and successful transaction.

How has Coronavirus affected the Market?

'Surely no-one's buying a house at the moment?' is a concern that I often hear. The truth is however, that the Charlotte are Real Estate market is currently very active. We were already experiencing a very low inventory and high demand before the pandemic. Since March the number of listings has dropped significantly and while mortgage interest rates are at a historic low there is no lack of demand from buyers. It's true that some buyers have had to put their plans on hold due to concerns about their finances there are many people who are still working and who are well positioned to buy. Mortgages are still available and properties are selling fast. Median sales price in the Charlotte market is up about 7% compared to the same time in 2019.

How can I Sell Safely?

The other concerns, of course, revolve around safety. When you list your house you expect there to be strangers in your house to view it or to take photographs or conduct inspections. Working with an Agent who is aware of and sensitive to the risks involved is essential to make sure that risks are minimized at every step.

Virtual Showings

Video tours provide a fantastic opportunity for buyers to see your listing the first time without ever setting foot in the house. Modern technology can provide video tours which give 360 degree views of every room or agents may offer virtual showings via Zoom or Skype.

In Person showings

These should include measures to ensure:
only prequalified buyers are allowed,

only two buyers & one agent max,

that no one entering the property has potential covid-19 symptoms,

that masks are worn,

that shoes are removed or covered with booties

that touching is kept to a minimum

that surfaces which are touched are sanitized. Homeowners can help by leaving doors open (including closets) and lights on.
Agents should be able to help provide masks, booties and sanitizing supplies are provided at homes to help with this.

Open House

Although offering an Open House at this time may seem risky it can offer an opportunity to reduce risk by concentrating multiple viewings into one day and having your agent on hand to ensure that touching etc. is restricted. The same rules should apply as at other in person showings although you might choose to allow more than one group into the house at any time.
Following an Open House you should plan to sanitize high traffic touching areas - like stair rails and exterior door handles.

Under Contract

Once the house is under contract there are still potential visitors to your home. Most commonly these will be professional inspectors and appraisers and you should ask your agent to ensure that they are following correct safety guidleines. Many buyers attend inspections and you should make sure that they too continue to follow the same guidelines as provided for showings.

Closing

If you prefer to close remotely then you should be able to make arrangements with the attorneys office for this although there may be an extra fee.
Many attorneys are restricting access to their offices and requiring separate appointments for the different parties to the closing. You can check on these arrangements ahead of time to ensure that you feel safe.


The key to selling a home at this challenging time is to work with an agent who takes everyone's safety seriously. If you follow the suggestions noted above you should be able to find the right agent and ask the right questions to discover whether listing now is the right thing for you.

If you have more questions please feel free to reach out to me by phone, text or email - Any Time. Let me know how I can help.


Louise Norton
(704) 408 0733
louise@charlotteandthelake.com
PO Box 481487, Charlotte NC 28269
More Helpful Hints